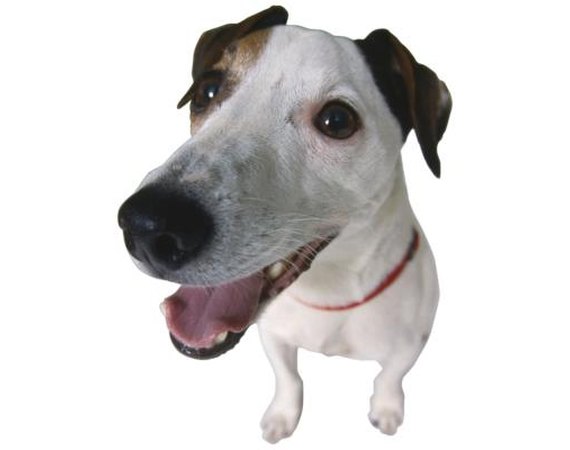 If it is your dog's birthday and you want to make him or her a birthday cake, it's important that you make a cake dogs can eat. You can use any cake mix to make your dog a special birthday treat. You can even invite a few of his canine companions to help him celebrate. Party hats are optional. You can make a cake into cup cakes and freeze the individual servings. This way you always have a handy treat available for your dog.
Instructions
1

Use a cake mix that does not contain chocolate, macadamia nuts, raisins or any other ingredients that can be harmful to dogs. For a list of things that are harmful for dogs to ingest visit the ASPCA Virtual Pet Behaviorist site indicated in the resources below.

2

Add peanut butter, pumpkin, kibble or canned food to the cake mix to make it especially enticing for your dog. There are many ingredients you can add to a cake mix or your own recipe, such as dry kibble, that will simply rise within the cake and add texture and crunch to the cake.

3

Pour into a dog-bone shaped cake pan, regular cake pans or cup cake pans and bake in a pre-heated 350 degree Fahrenheit oven for approximately 40-45 minutes.

4

Frost with cream cheese, cottage cheese or peanut butter. You could also make a carob frosting or frost with a canned dog food that you have mixed until it is smooth and spreadable.

5

Find recipes for dog cakes online. See resources for help.
---